CONCERTINO
Brilliant solution for you and your team
ToDo list with communication


Easy-to-use powerful ToDo list
Make a memo easily, overview and arrange soon
with drag and drop in order of priority
All in one page
Soon decide what to do today, what to do now

Flood of emails and tasks
Anyway make a memo ,overview and sort column
Share with your team just only the column you want to share
Clearly divided your personal tasks and shared tasks. Share only the part you want to share with URL.

Your team members can access the shared part after login.
You don' t have to recheck your emails!
Directly make a memo on CONCERTINO, soon reply and complete one task here.

Never waste your precious time with CONCERTINO.
Abusolutely easy to use
Powerful ToDo list with Communication.
There's no need for any training.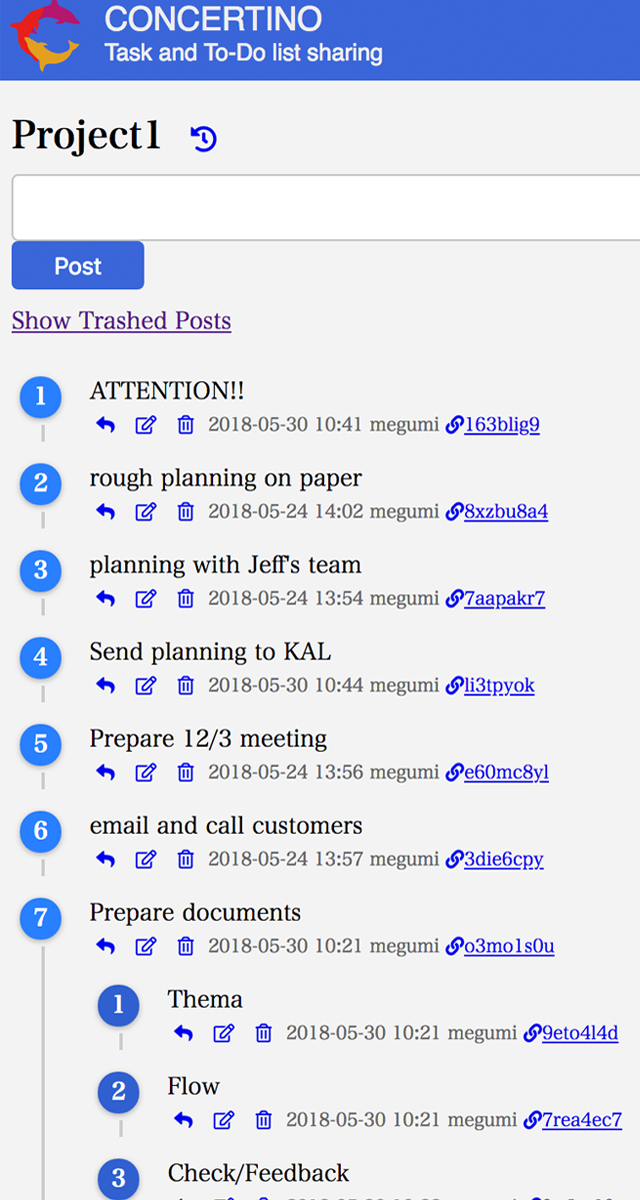 Interface
Express even what you feel, overview all your tasks, quickly make a memo and rethink.

Create your next ideas and solution.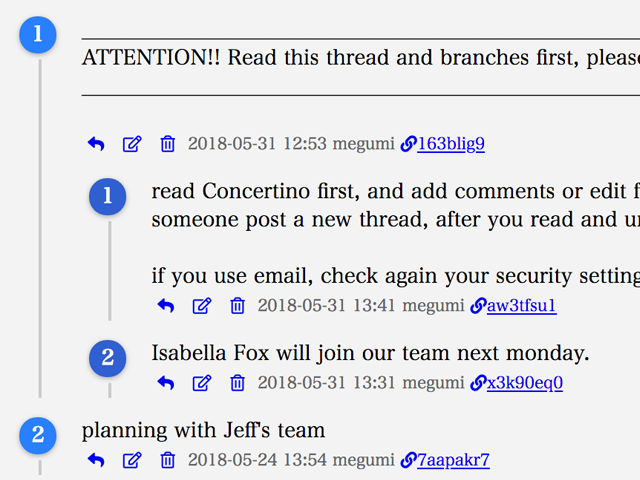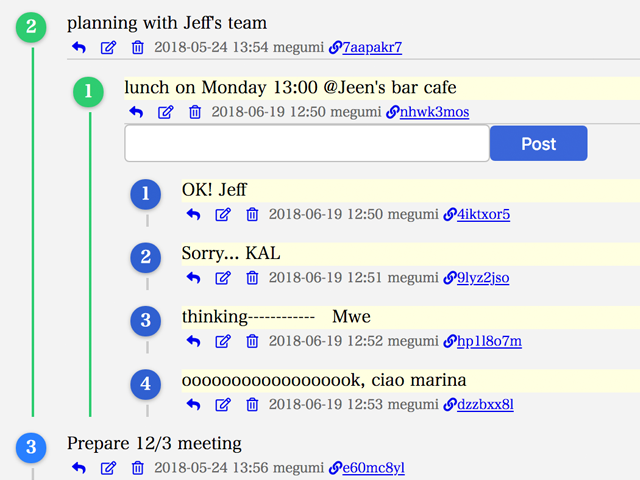 No need for use the other way to reply.


CONCERTINO includes communication tool not only ToDo list.
Access from everywhere


Start CONCERTINO on your mobile phone and update it seamlessly from any device of you and your team.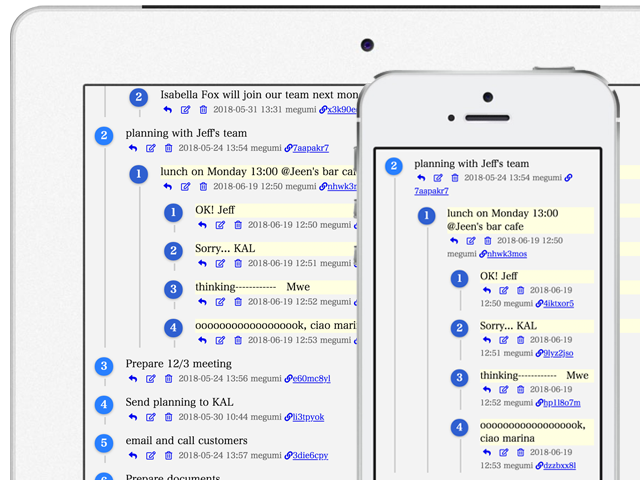 Display on posting date and time

Display who and when the memo was posted on default setting.
Easily arrange posts with drag and drop

After making memos, arrange memos freely.
Overview all your tasks, share it soon.

No items limitation

Separate memos freely, or group them together easily.

No charge

CONCERTINO is all free.
Experience CONCERTINO now!

CONCERTINO is FREE ToDo list with communication
ToDo list with communication
Brilliant solution for you and your team
Be more productive on your team!